The Arkansas Judicial Branch partners with teachers, community groups, and others to foster public understanding of the court system's role in our government. The Supreme Court's Public Education Program aims to create an informed and engaged citizenry by working to give the public an understanding of how the court system functions and how it relates to the other two branches of government.
Come for a visit, take a virtual tour, listen to one of our podcasts, play an online trivia game with friends and family, or contact us about having an event in your community!
Visiting the Court
We invite school and community groups to tour the Justice Building in Little Rock and speak with a justice or judge. Guided tours typically take 30-45 minutes and must be pre-scheduled. To arrange a visit, contact the Public Education Coordinator, Ashley Figueroa, by calling 501-410-1935. Or, send an e-mail to: ashley.figueroa@arcourts.gov.
---
Observing Oral Arguments
A guided group tour can be paired with watching oral argument in the courtroom. Seeing court proceedings first-hand can give additional insight into how the justice system works. Oral argument takes place on Wednesday at 9:00 a.m. (Arkansas Court of Appeals) and Thursday at 10 a.m. (Arkansas Supreme Court) while the court is in session, which is typically from the first week of September until the first week of July. The proceeding lasts about 45 minutes.
We can provide you with information on the case that will be heard, including the attorney briefs. We recommend taking the time to read through the case so you know what is happening during oral argument.
Oral argument is not the same as a trial. There is no jury, there are no witnesses, and no evidence will be presented. Rather, you will observe attorneys from each side make their case directly to the justices. It is a very interactive process, and the judges will ask the attorneys many questions about the case. Twenty minutes is allotted to each party. The party bringing the appeal typically speaks for 15 minutes and reserves five minutes for rebuttal.
---
Virtual Tour
For those who are not able to make a visit to Little Rock, we have created a video tour. After watching the video, teachers and community groups are welcome to request a virtual Q-and-A (usually done through Zoom) with a justice or other judge to talk more about Arkansas's judicial branch of government.
To inquire about a virtual Q-and-A with a justice or other judge, send an email to: ashley.figueroa@arcourts.gov​.

Having trouble viewing the virtual tour? Click here for the direct YouTube link.
---
Self-Guided Tours
Members of the public are welcome to view public areas of the Justice Building on a self-guided tour. The building is open on weekdays from 8:00 a.m. - 5:00 p.m. (excluding state holidays).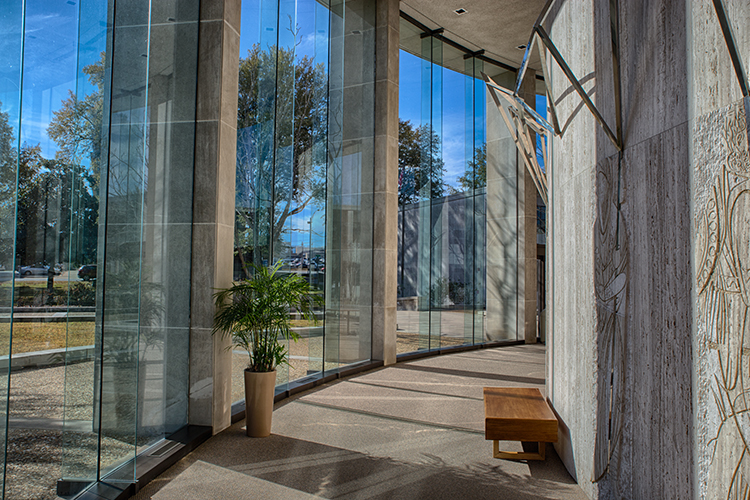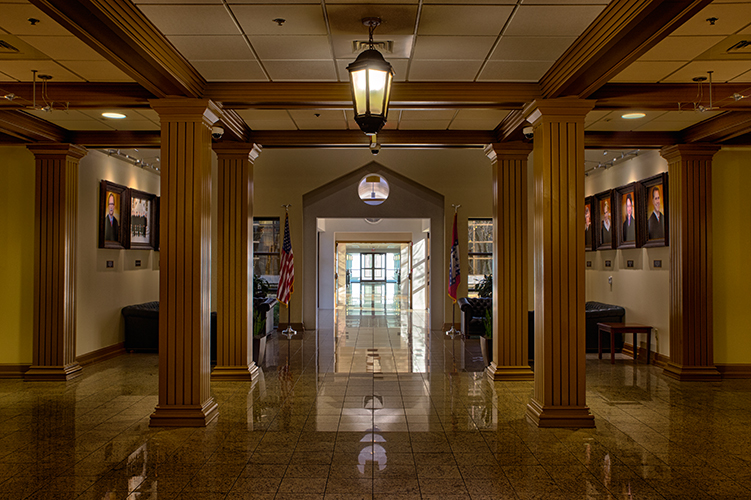 Brochures with information about the Justice Building can be found in the lobby.
The Civics Corner is open to children of all ages and features interactive games, books, and puzzles to engage students in civic learning. The materials cover concepts such as due process, the rule of law, trial by jury, and judicial independence. The modular furniture is easy to move around and allows children to form their own collaborative space.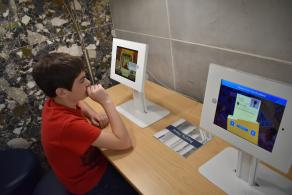 ---
Podcasts
The Arkansas Supreme Court currently has two podcasts: Courts and Community and Lady Justice: Women of the Court. You can listen to them in the embedded players below or subscribe on iTunes, Spotify, Google, Stitcher, and other podcasting apps.
Courts and Community is a series that provides information on the workings and history of the judicial branch of government in Arkansas in the form of one-minute educational audio segments.

Lady Justice: Women of the Court is a collaboration among female Supreme Court Justices from four states, including Arkansas Supreme Court Justice Rhonda Wood. The podcast also features Chief Justice Bridget McCormack of Michigan, Justice Eva Guzman of Texas, and Justice Beth Walker of West Virginia. The women discuss the judicial branch of government and their experiences on their state's highest court.
Have a topic you would like us to cover on either of these podcasts? Send your ideas to: PublicEd@arcourts.gov
---
Online Learning Games
The Arkansas Supreme Court has launched several interactive online learning games for students in the state. The games were created using the popular game-based learning platform Kahoot!
The games can be played alone or with students competing with one another in the classroom. Each Kahoot! game features a short educational video followed by trivia questions to test students' knowledge of what they have learned. Teachers can track their students' progress within the platform.
The games can be accessed at: www.arcourts.gov/kahoot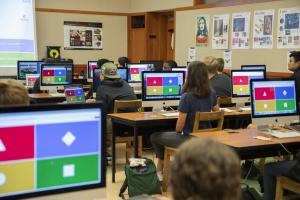 ---
Events and Partnerships
We invite your ideas for collaborating on civics education projects and events. Please send suggestions to PublicEd@arcourts.gov or call 501-410-1935. We are always looking for new ways to reach people of all ages.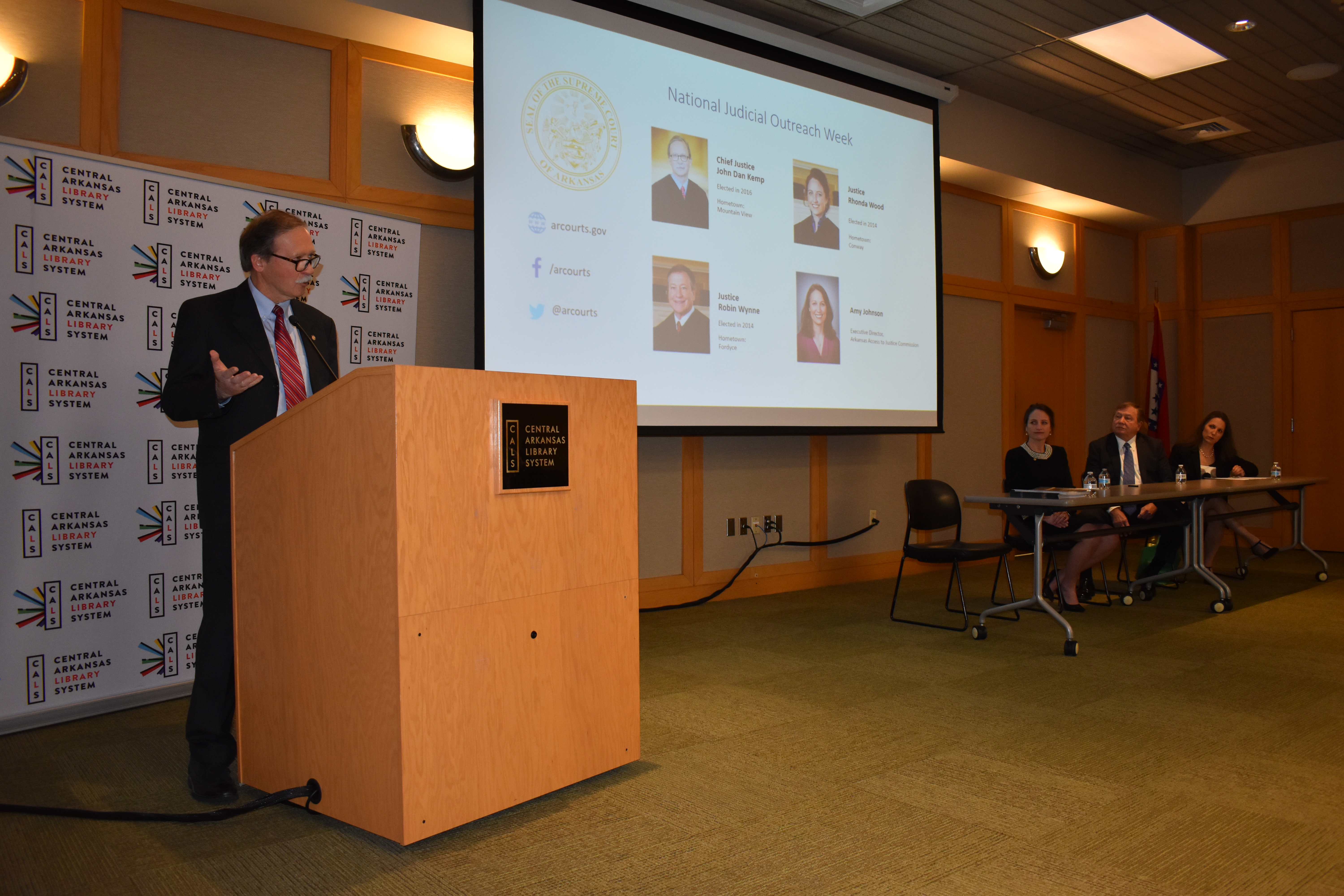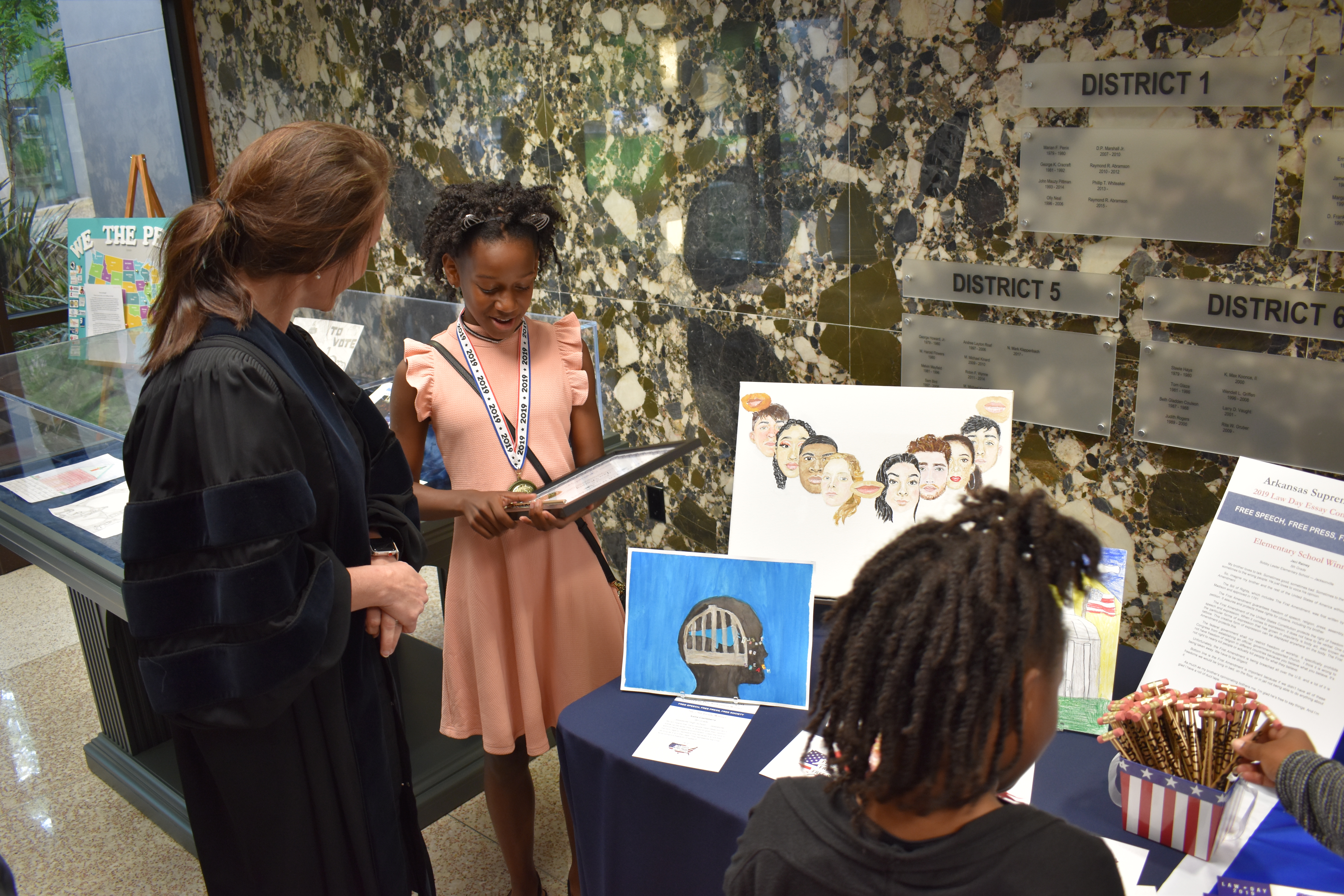 ---
Courts and Community Initiative
We can help connect you with a local judge to come speak to your class or community group. Please send requests to PublicEd@arcourts.gov or call 501-410-1935.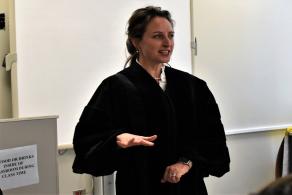 ---
Appeals on Wheels
Appeals on Wheels is an Arkansas Supreme Court outreach program designed to educate students about how the court system functions. Twice a year, the Court travels to a different part of the state to hold oral argument in a real-life case, typically at a high school or college. Students from the area and other members of the community are invited to attend.
Justices meet with students afterward for a question-and-answer session and to talk about the roles and responsibilities of judges.
If your local community would like to invite the Arkansas Supreme Court to hold oral argument in your part of the state, e-mail PublicEd@arcourts.gov or call 501-410-1935.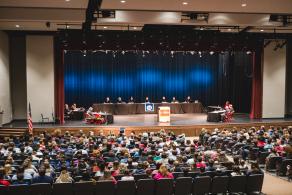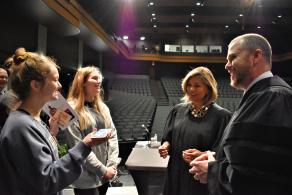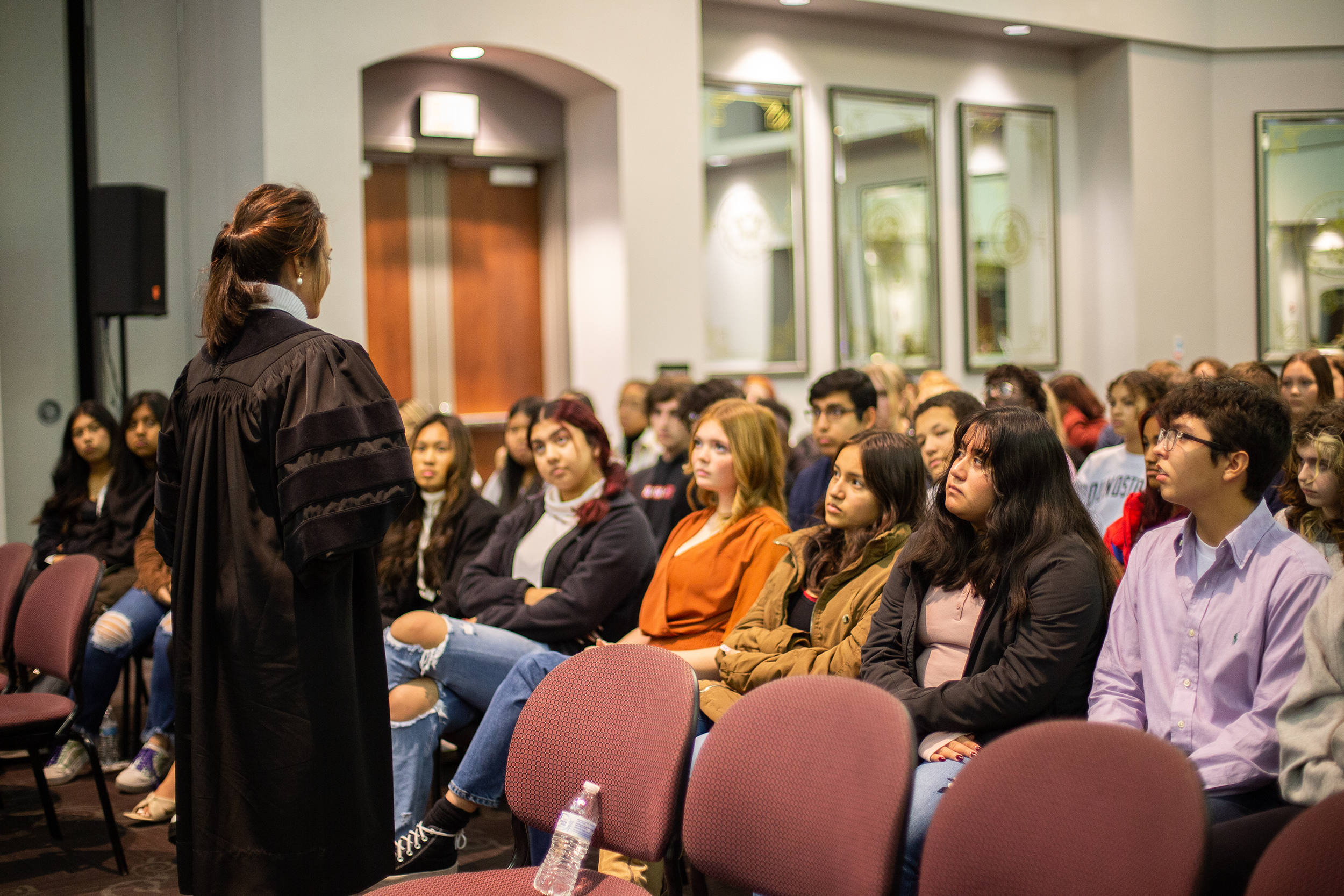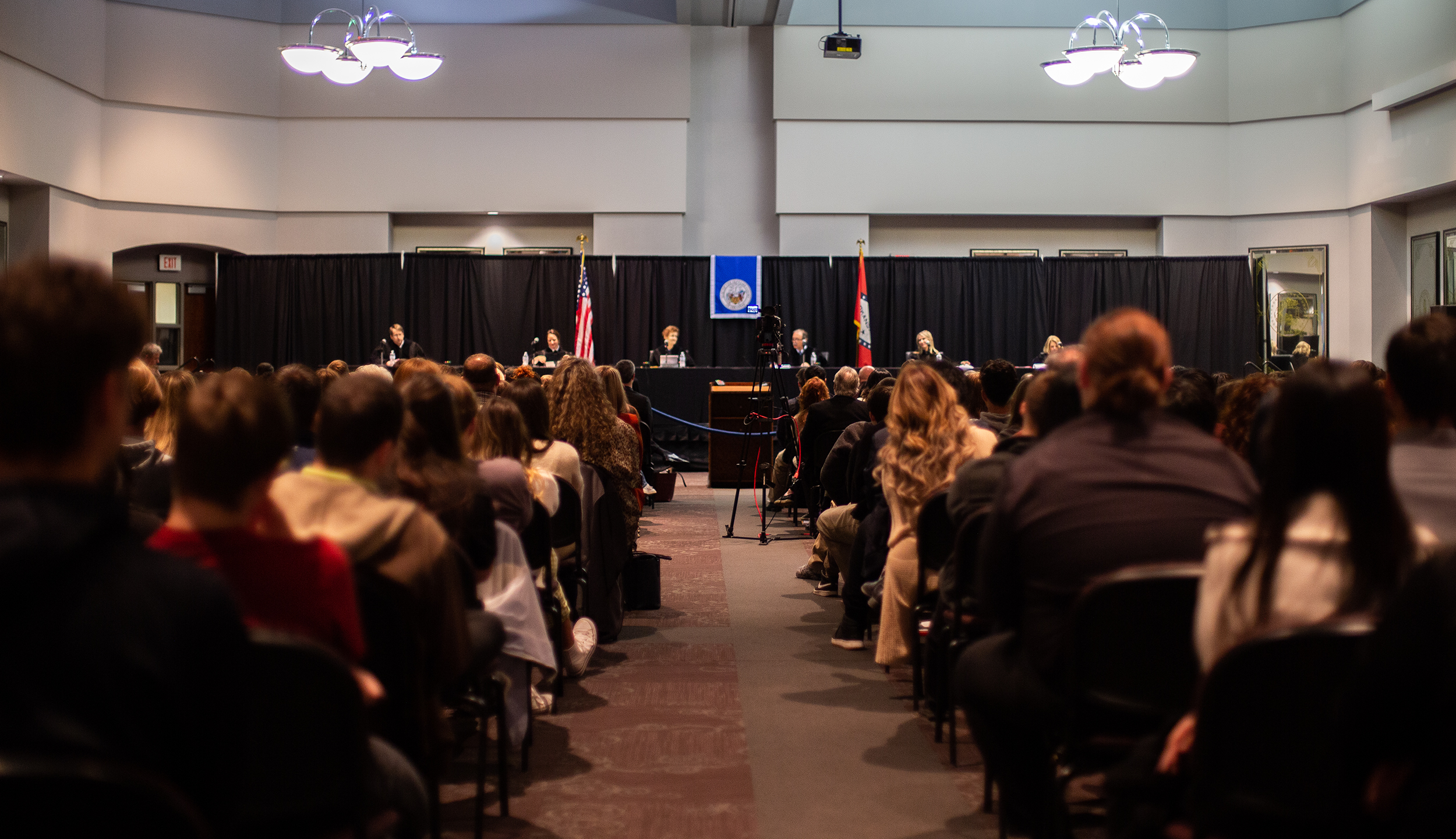 Other Civics Education Resources:
iCivics
https://www.iCivics.org
Computer games and other resources that engage students in civic learning and provide lesson plans for teachers.
Annenberg Classroom
https://www.annenbergclassroom.org
Classroom resources for teaching the Constitution. Offerings include games, lesson plans, videos, and downloadable books.
National Center for State Courts - The Justice Case Files
https://www.ncsc.org/Education-and-Careers/Civics-Education/Justice-Cas…
The Justice Case Files is a series of graphic novels designed to engage the reader while giving insight into how judges make decisions, how the courts protect the public, and why courts are important to a democratic society. Six novels are currently available for download.
National Constitution Center
https://www.constitutioncenter.org
Online resources for remote learners of all ages. The Center recently launched its Interactive Constitution project that allows students to explore the Constitution's text, history, and what it means to citizens today.
Ben's Guide To U.S. Government
https://bensguide.gpo.gov
Created by the U.S. Government Publishing Office, the website contains learning tools for students of all ages. In addition to reading materials, students can also download crossword puzzles and word searches.
C-SPAN Classroom
https://www.c-span.org/classroom
Video-based materials for social studies teachers. Includes lesson plans.