Appeals on Wheels: Bringing The Courtroom To The Community
The Arkansas Supreme Court is committed to providing Arkansans with the opportunity to see the judicial process in action. All Supreme Court oral arguments at the Justice Building in Little Rock are open to the public.
However, while some teachers are able to schedule field trips for their students to tour the Justice Building and see an oral argument, this type of field trip may not be possible for all schools. Travel can be costly.
Twice per year, the Arkansas Supreme Court brings the experience to students by traveling to hold oral argument in a real-life court case at a school or university outside the Little Rock area. Local students and community members are invited to watch the oral argument, and they have an opportunity to ask the justices questions about the court system afterward.
The Court has been to many cities across the state, including Fordyce, Batesville, and Harrison. In January 2019, the Arkansas Supreme Court and the Texas Supreme Court came together in Texarkana, Arkansas, and Texarkana, Texas. The two-day outreach event allowed students at Arkansas High School and Texas High School to hear from justices on both courts.
Past Appeals on Wheels Events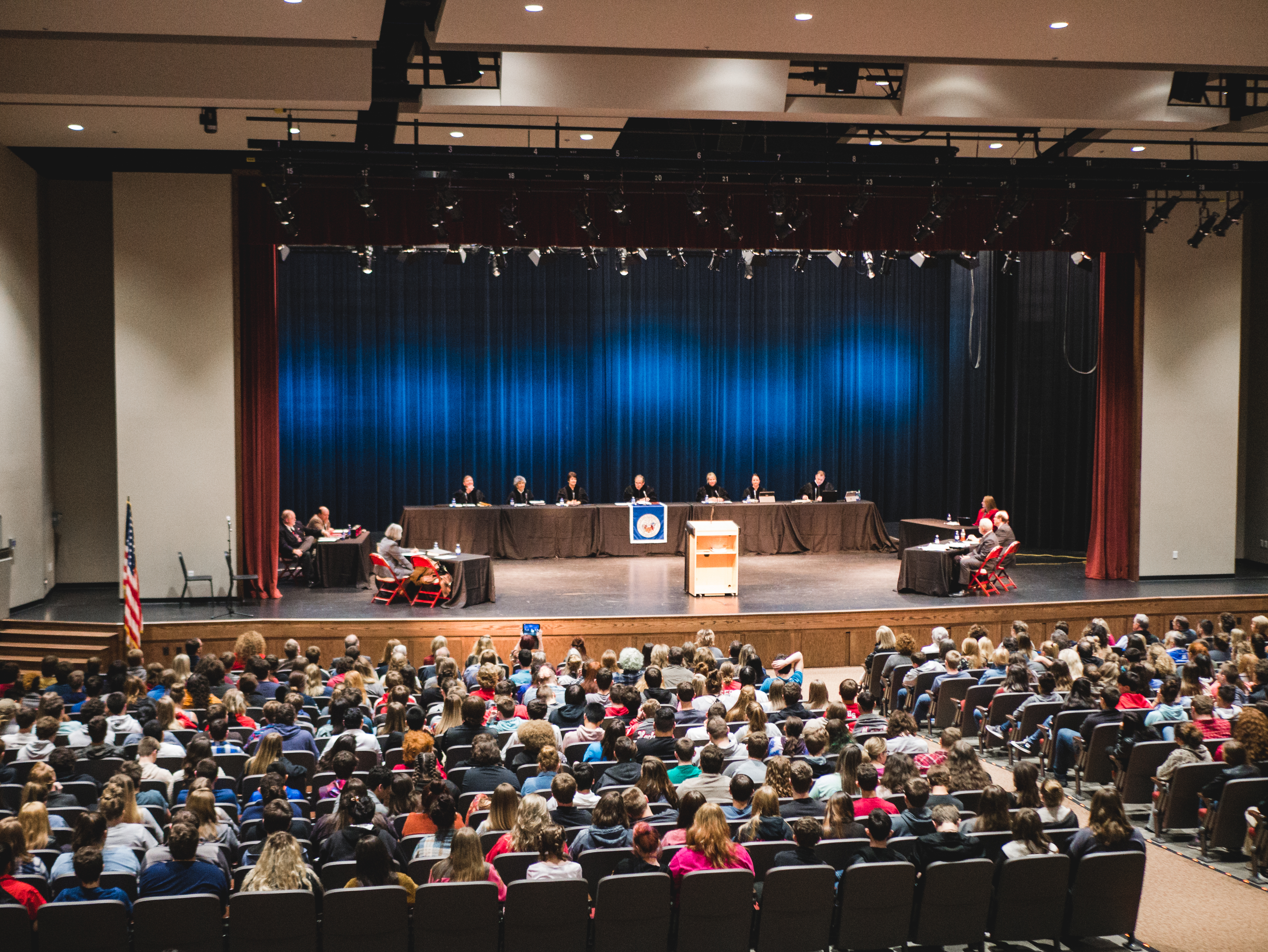 The Arkansas Supreme Court hears oral argument at Heber Springs High School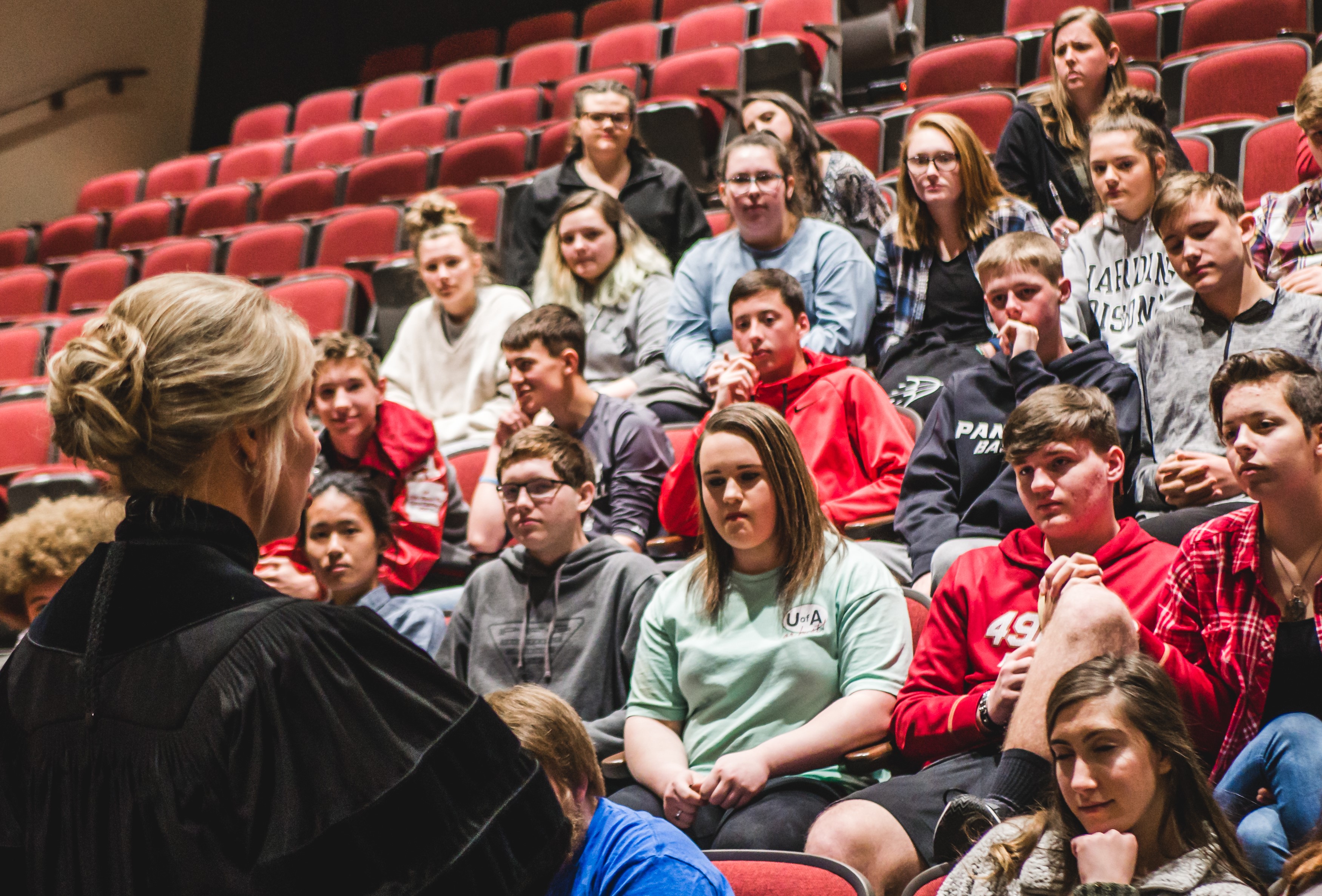 Justice Courtney Rae Hudson speaks to a group of students during Appeals on Wheels
The Arkansas and Texas Supreme Court come together for an Appeals on Wheels featuring the high courts of both states
Media Coverage