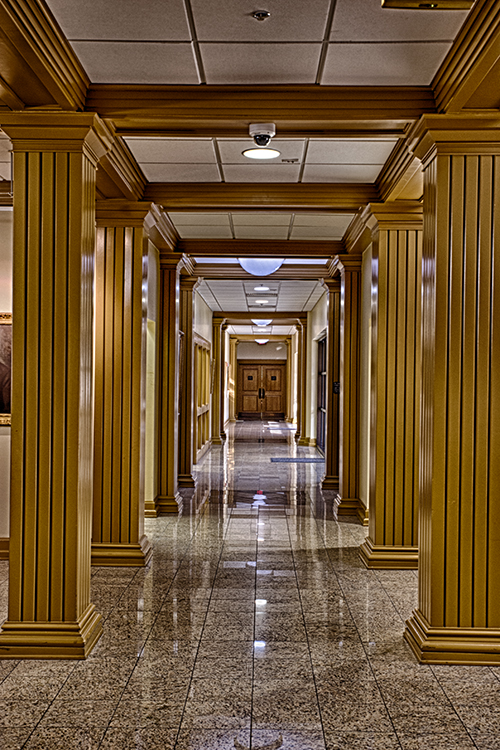 LIBRARY NEWS: Effective June 14, 2021, the library is open to the public.
Created by Act of January 9, 1851, 1851 Ark. Acts 89, the library serves the Arkansas Supreme Court justices and staff, the Arkansas Court of Appeals judges and staff, and support staff located within the Justice Building. The library is also open to the general public.
The library is located within the Justice Building, 625 Marshall Street, Little Rock, AR 72201.
The library's public hours are 8:00 AM-4:30 PM, Monday-Friday (closed state holidays). Library materials must be used on-site and are not loaned. No charge is imposed for use of the library, other than per-page photocopy charges. VIRTUAL REFERENCE. The library accepts requests for information by telephone (501-682-2147), FAX (501-682-6877), e-mail, and the Arkansas Judiciary website's CONTACT submission form . Requests are monitored by library staff, who will respond by telephone, Internet, or e-mail as appropriate.
To search our library catalog, begin here: SEARCH E-CATALOG