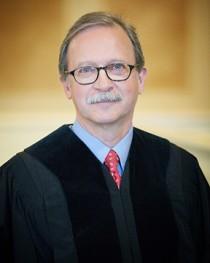 Year Elected or Appointed to Current Position
2016
Education:
B.A. (Political Science), University of Arkansas (1973); J.D., University of Arkansas School of Law (1976).
Law-Related Employment:
City Attorney, Mountain View, 1976.
Law Practice or Teaching Areas:
Attorney in private practice, 1976-1986.
Prior Judicial Experience:
Judge, Mountain View Municipal Court, 1977-1986; Judge, Calico Rock City Court, 1979-1981; Circuit Judge, Sixteenth Judicial Circuit, 1987-2016 (Drug Court Judge, 2003-2016).
Associations:
Arkansas Adult Probation Commission, 1989-1993; Arkansas Municipal Judges Association (President, 1983); Arkansas Judicial Council (President, 2011); Mountain View Chamber of Commerce; Mountain View Lions Club.
Other:
Delegate, Arkansas Constitutional Convention, 1978.