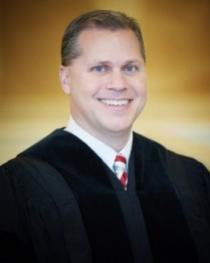 Year Elected or Appointed to Current Position
2016
Education:
B.B.A. (Accounting), University of Central Arkansas, 1994; J.D., University of Arkansas School of Law, 1996.
Law-Related Employment:
Legislative Aide, United States Senator Tim Hutchinson, 1997; Member, Arkansas House of Representatives, 1999-2003; Member, Arkansas State Senate, 2003-2009.
Law Practice or Teaching Areas:
Attorney, Womack Law Firm (Mountain Home), 1997-2008.
Prior Judicial Experience:
Special Justice, Arkansas Supreme Court, 2015 (April-May); Circuit Judge, Fourteenth Judicial Circuit, 2009-2016.
Associations:
Arkansas Judicial Council (Chair, Legislative Committee); Arkansas Bar Association; Baxter County Bar Association; The Federalist Society.
Other:
Family: Melinda and two children.