"I was able to end my own crazy love story by breaking the silence. I'm still breaking the silence today. It's my way of helping other victims, and it's my final request of you."
- Leslie Morgan Steiner
Discussed in the video above, is the Cycle of Violence. This cycle, depicted below, is a pattern that is often experienced in abusive relationships. The three phases repeat over and over – escalating over time. This cycle is also intergenerational. It repeats itself by emerging later in the relationships of people who experienced and witnessed violence in the home where they grew up.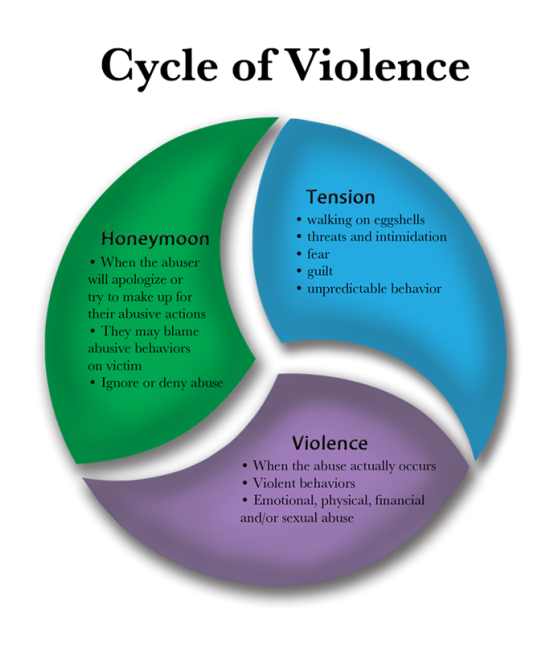 ​
Pictured below is a Power & Control Wheel which was originally developed by the Domestic Abuse Intervention Project.
This graphic helps explain the ways in which an abusive partner uses power and control to manipulate the other person.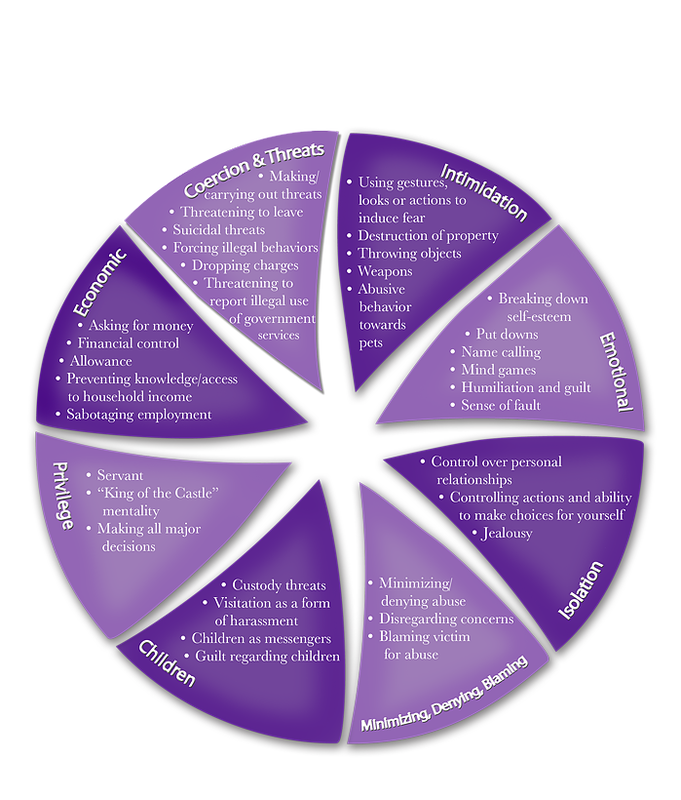 ​