Sexual assault is a general term that covers a range of crimes including rape. Under Arkansas law, rape is defined as forcibly making someone who cannot or does not consent engage in sexual activity. Those not capable of providing consent are defined as physically helpless; mentally defective; mentally incapacitated; or less than fourteen (14) years of age. This means that anyone who is helpless through alcohol or drugs, anyone who is has a mental disorder or a developmental or physical disability that renders them helpless, cannot give consent. Additionally, forcibly making someone do something can occur through verbal threats, through fear of violence, through actual violence or through intimidation.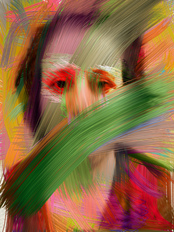 ​
Rape is not about sex. Rape is about power. Rape is always wrong.
Sexual assault can be verbal, visual, or anything that forces a person to join in unwanted sexual contact or attention. Examples of this are voyeurism (when someone watches without the knowledge of the victim), exhibitionism (when someone exposes themselves in public), incest (sexual contact between family members), and sexual harassment. It can happen in different situations, by a stranger in an isolated place, on a date, or in a home with someone known or even related to the victim.
Volume 3A Title 5, Chapter 14 of the Arkansas Code Annotated covers Sexual Offenses
Volume 3A Title 5, Chapter 16 of the Arkansas Code Annotated covers Voyeurism Offenses
For more information, please visit the Arkansas Coalition Against Sexual Assault website.
For more information, also visit the National Sexual Violence Resource Center website.
Stalking generally means behaviors directed at a specific person that would cause a reasonable person to feel afraid. Under Arkansas law, stalking is defined as knowingly undertaking a course of conduct toward another that would cause a reasonable person in the victim's position to endure emotional distress or fear for their safety.
Stalking is serious, can be violent, and escalates over time.
 
​

 

Stalkers may do the following:

Follow and show up around the victim
Send unwanted gifts, letters, cards, and e-mails
Damage the victim's home, car or other property
Monitor the victim's phone calls or computer use
Use technology like hidden cameras or g.p.s. to track and monitor the victim's movements
Drive by or hang out near the victim's home, work or school
Threaten to hurt the victim, the victim's family, the victim's friends, or the victim's pets
Other actions that attempt to control, track, or frighten the victim

Volume 3B Title 5, Chapter 71 Subchapter 229 of the Arkansas Code Annotated covers Stalking

For more information about stalking, please visit the National Center for Victim's of Crime website.
Disclaimer:
The Arkansas AOC Domestic Violence Program provides information as a public service. Because laws often change, we may not always be able to ensure that the information on the website is up-to-date and correct. This information is not legal advice. It should not be viewed as advertising or solicitation. Always talk to a competent lawyer, if you can, before taking legal action.
Some of the items listed here have not been prepared by the AOC Domestic Violence Program, but rather are links to information prepared and posted by others. We cannot guarantee the accuracy of information within the documents.