What are the stats on Teen Dating Violence?
Nearly 1.5 million high school students nationwide experience physical abuse from a dating partner in a single year.
Girls and young women between the ages of 16 and 24 experience the highest rate of intimate partner violence – almost triple the national average.
Among female victims of intimate partner violence, 94% of those aged 16-19 and 70% of those aged 20-24 were victimized by a current or former boyfriend or girlfriend.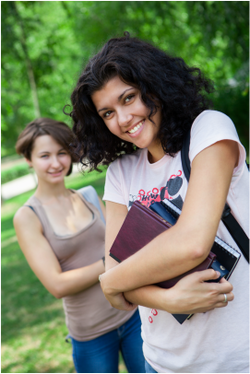 ​
​

For College Students

Of dating college women, 43% reported experiencing violent and abusive dating behaviors
One in three dating college students has given a dating partner their computer, email or social network passwords and these students are more likely to experience digital dating abuse.

Effects of Abuse

Being physically or sexually abused makes teen girls six times more likely to become pregnant and twice as likely to get a STI.
Violent relationships in adolescence can have serious ramifications by putting the victims at higher risk of substance abuse, eating disorders, risky sexual behavior and further domestic violence.
Disclaimer:
The Arkansas AOC Domestic Violence Program provides information as a public service. Because laws often change, we may not always be able to ensure that the information on the website is up-to-date and correct. This information is not legal advice. It should not be viewed as advertising or solicitation. Always talk to a competent lawyer, if you can, before taking legal action.
Some of the items listed here have not been prepared by the AOC Domestic Violence Program, but rather are links to information prepared and posted by others. We cannot guarantee the accuracy of information within the documents.