Thank you for attending the 2021 Virtual ACAP Systems Conference on July 22-23, 2021
Save the date for next year's conference: July 21-22, 2022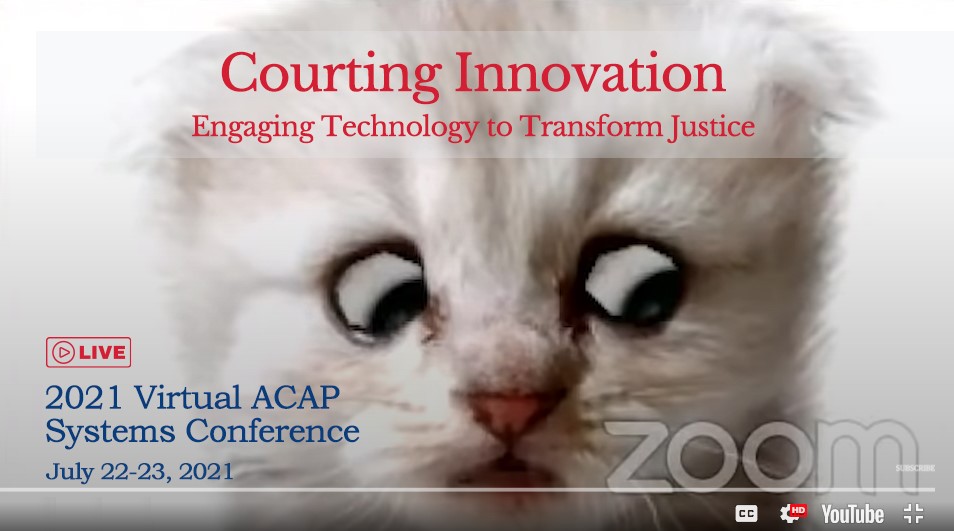 This past year required a great deal of innovation in our courts. What do you think will leave a lasting mark on our judiciary?
Keynote Speaker: Benjamin Barton
Professor Barton is the author of four groundbreaking books: Rebooting Justice: More Technology, Fewer Lawyers, and the Future of Law, Fixing Law Schools, Glass Half Full: The Decline and Rebirth of the Legal Profession, and The Lawyer-Judge Bias in the American Courts. He is a Professor of Law at the University of Tennessee where he represented the indigent for 12 years as a clinical law professor, and now teaches torts, contracts, and the A2J Lab, a coding and access to justice clinic. His scholarship has been featured in the Wall Street Journal, The New York Times, USA Today, The ABA Journal, and Time Magazine. He has won the student selected outstanding teacher award, the outstanding pro bono faculty advisor award, and spent a year as a Fulbright Scholar teaching Comparative Law at the University of Ljubljana in Slovenia.